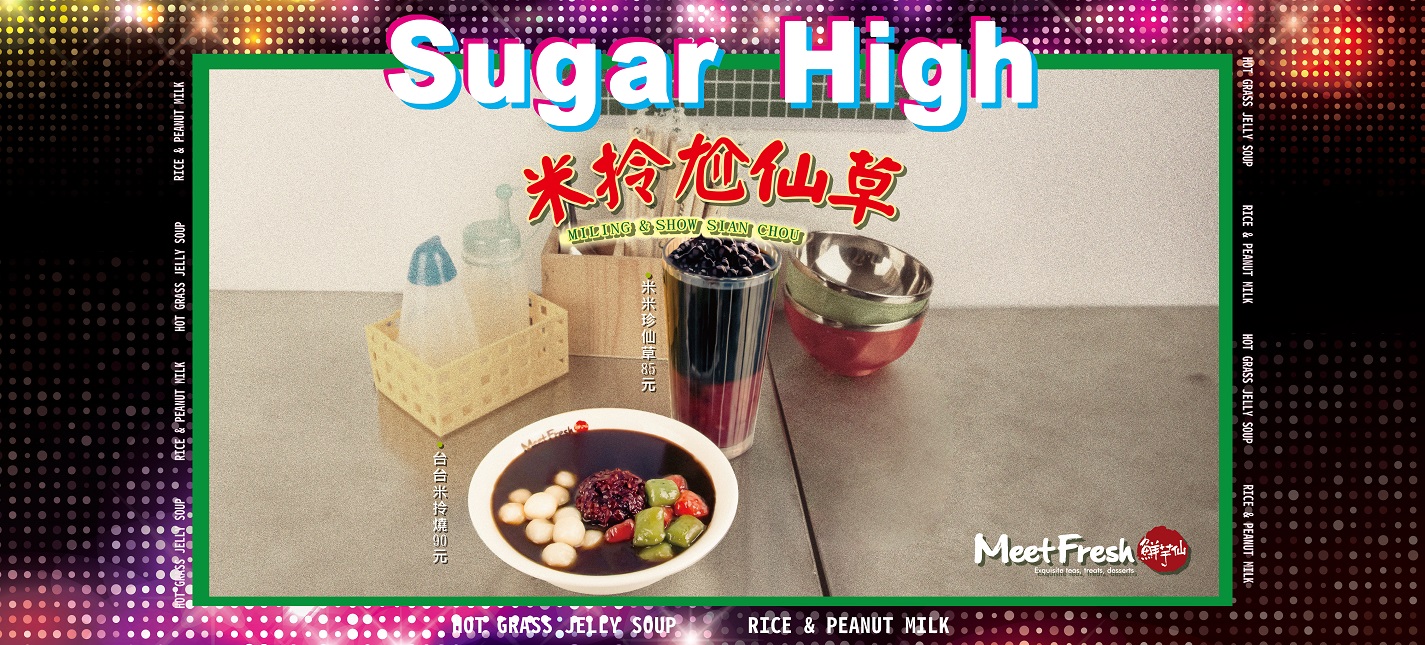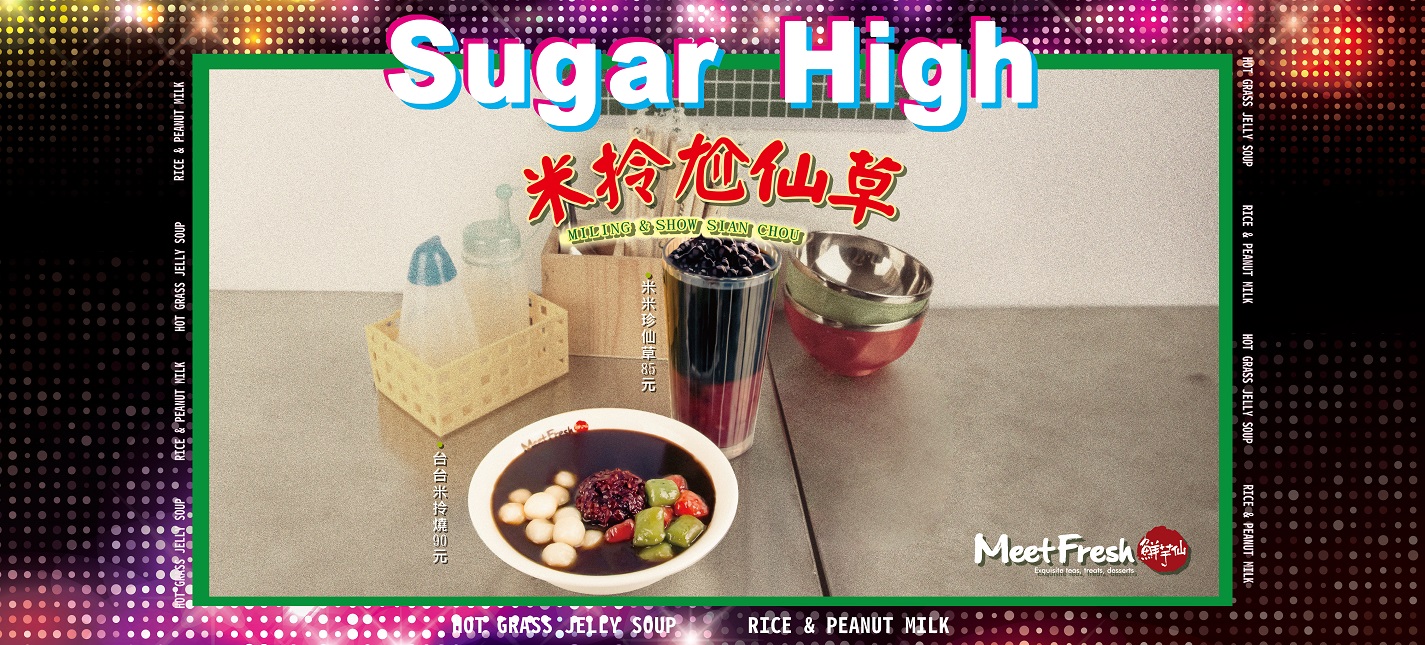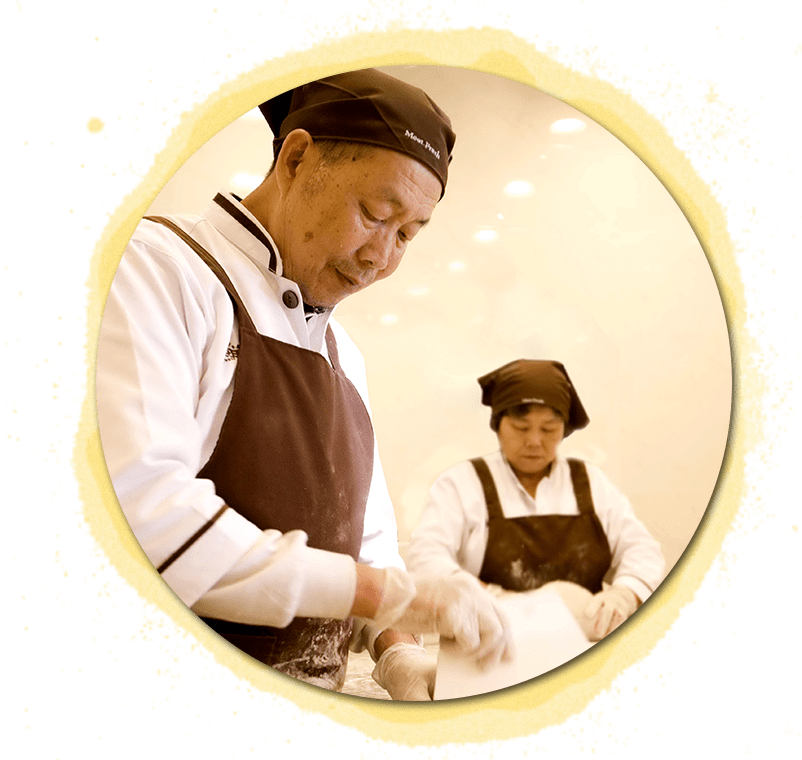 Authentic Taiwanese Exquisite Desserts
Sister and Brother Fu grew up in a family which has been farming for generations in the Feng Yuan District of Taichung, Taiwan. Using selected ingredients and traditional processes, they made soft taro balls and delicate herbal jelly desserts. They adhered strongly to the belief to serve customers the best tasting desserts and believed sincerity to be the key to customer's satisfaction.

Nostalgic Desserts with Traditional Flavors
Established in 2007, Meet Fresh has consistently provided customers with desserts made from the freshest natural ingredients. Each bowl of Meet Fresh dessert is always 'Freshly made, cooked and served' to ensure that Meet Fresh brings the best and healthiest desserts to all. In 2020, we started to develop Ready-to-Eat products, and turned Meet Fresh Fan-favorited products into prepackaged products to launch on retail channels. Now, you can easily savor the delicious Meet Fresh desserts in your house.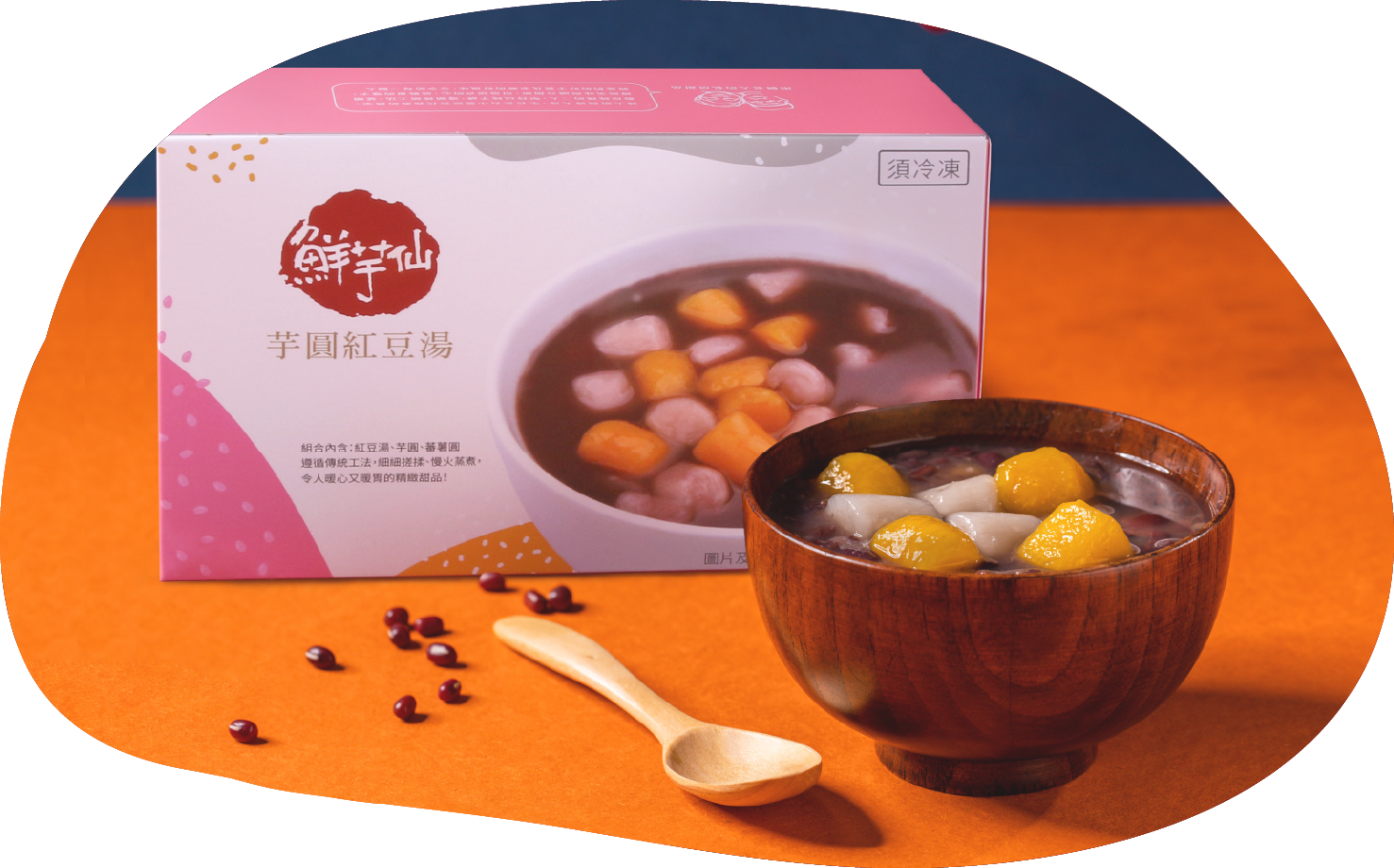 The Most Classic Taste in My Memory
The smooth and tender grass jelly always makes people feel happy after eating it. The aroma of grass jelly, sweet and natural flavor, paired with milk creamer, is loved by all ages.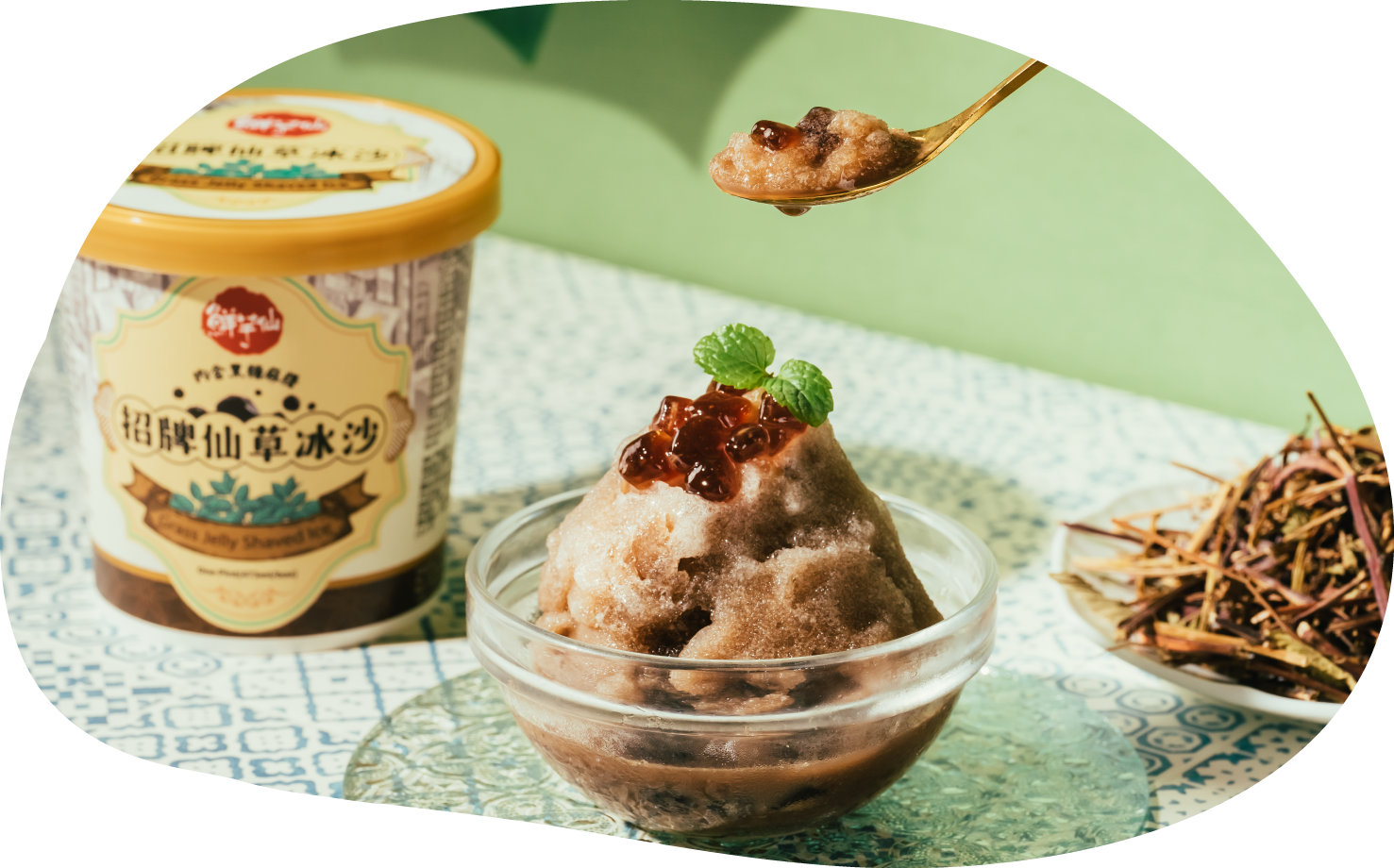 Insist on Serving the Best Exclusive Desserts
Using MeetFresh's exclusive grass jelly juice and carefully selected high-quality taro, we follow the traditional production process. The grass jelly is cooked and simmered at hundreds of degrees for 8 hours to ensure the most ancient authentic flavor. Every bite is rich, smooth and natural, providing wonderful taste of sweetness.
International Certification and Safety Guarantee
Meet Fresh global central kitchen in New Taipei City has achieved HACCP, FSSC22000 and ISO22000 certification, and the central kitchen in Taicang, China has also achieved QS certification. Meet Fresh adopts cleanroom operation standards, a high-quality commercial water purification system, and an automated packaging system to ensure food safety and hygiene with stringent requirements from manufacturing to packaging.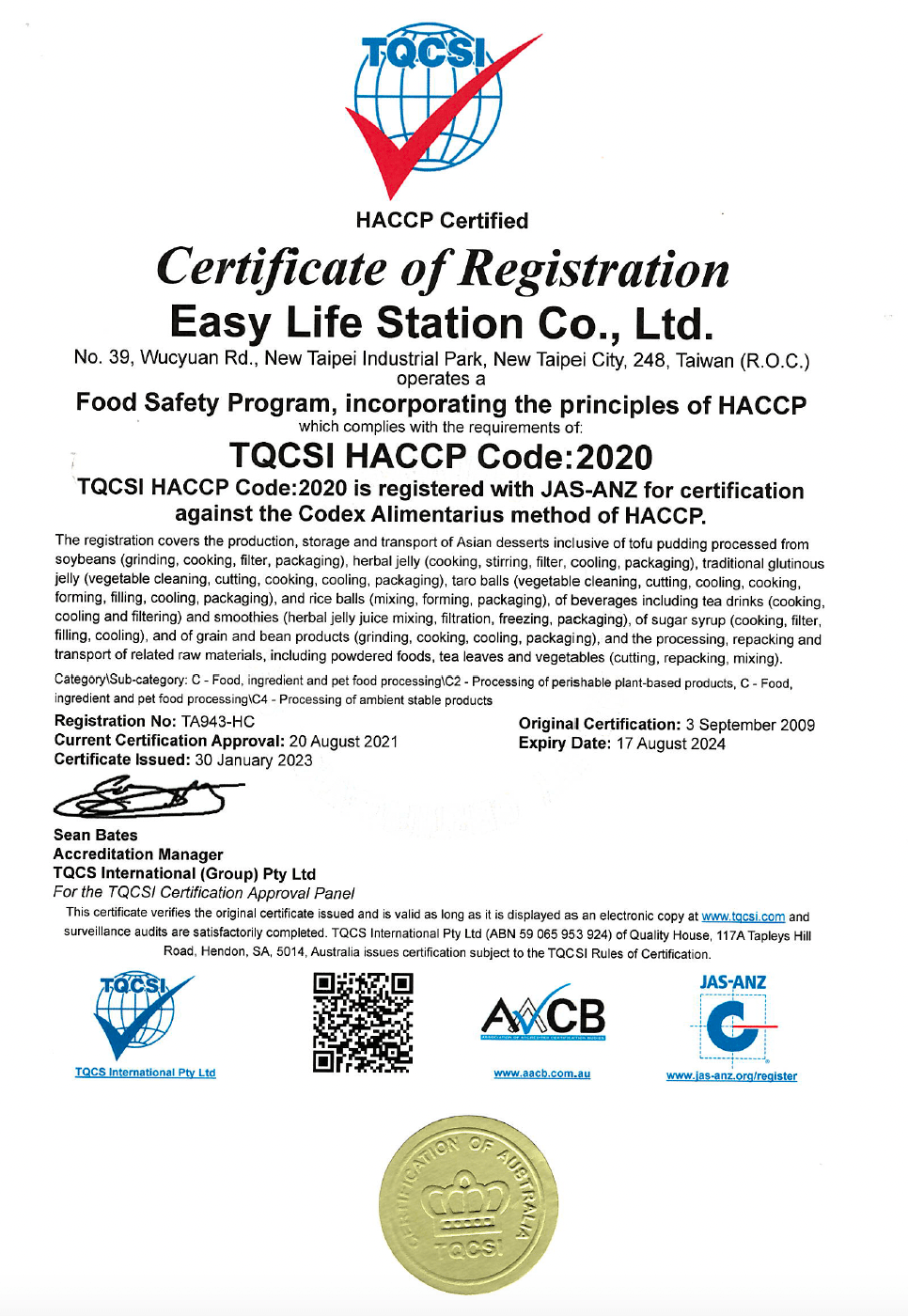 HACCP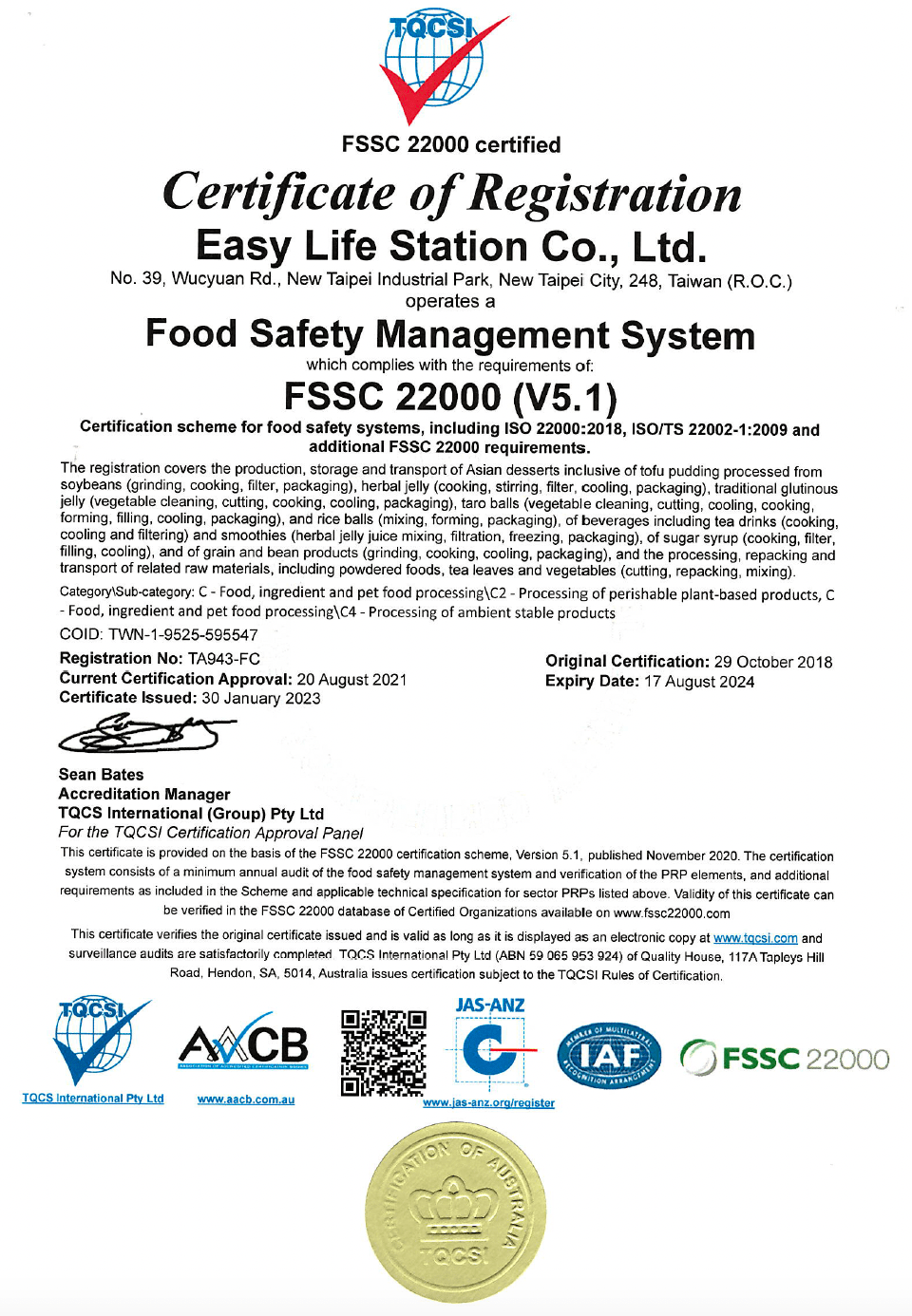 FSSC22000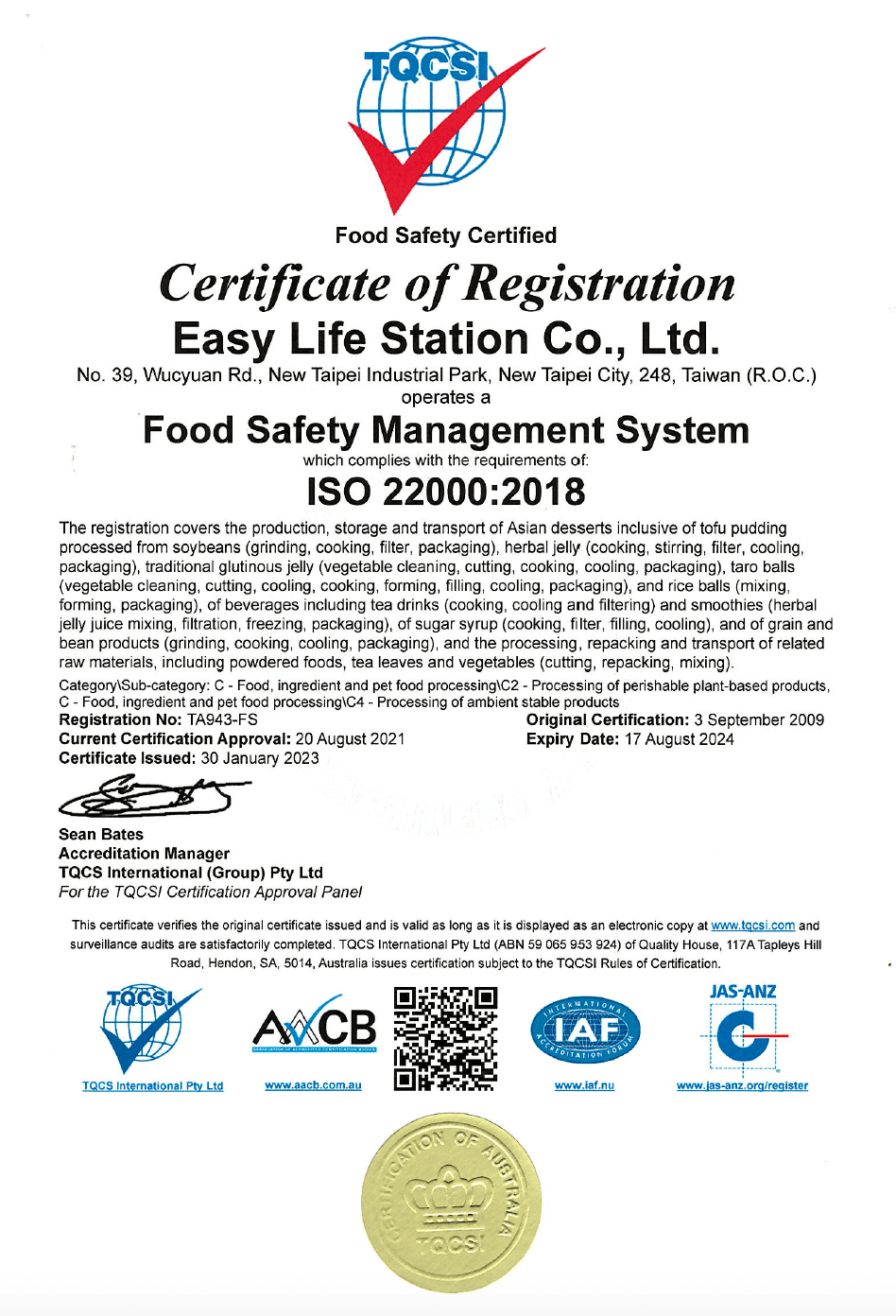 ISO22000